How will quotation management work?
È It is important to know that the quote made online will be followed, as soon as possible, by sending an email from one of our operators to confirm or rescind the estimate and communicate the delivery time of the material.
It will be important, therefore, to check the contact details entered at the time of registration to avoid unpleasant mistakes

Direct contact will serve to handle the following information:
Availability of goods
Delivery times of goods
Payment Methods
Mode of transport
After that, if you want to proceed with the purchase it is sufficient to make the payment by the requested method.
The possible payment methods are:
Bank transfer
Paypal
Cash on delivery (must be explicitly requested at the time of direct contact with our operator, so you can enter the cost in the quote)
If you want to proceed with the payment through Paypal you will need to enter the number of the estimate / order in the Order Payment section (at the bottom of each page), then you will be redirected to the secure payment section of Quarti Italy.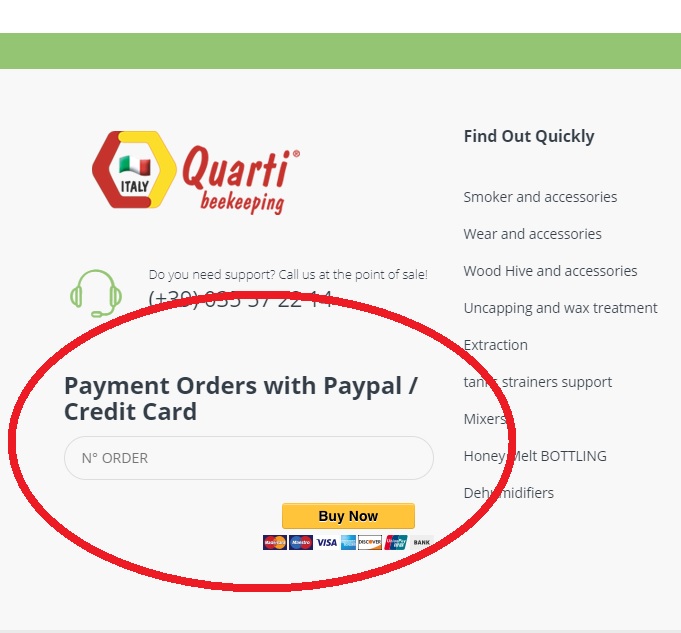 Once the payment is complete, you will receive an e-mail confirmation as soon as possible and we will proceed with the preparation and shipment of the order to the address indicated by you.





We remind you that for any issues during the budget or during the order, you will always have the phone number (+39) 035.54.97.08 or E-Mail info@quartiitaly.it where, our operator, will answer any questions.

We invite you to keep in mind all of them general conditions of Sale.